Enforcing our rights
USW Local Union 9400 advocates with employers, governments or society as a whole for the rights of tourism, hotel and restaurant employees in our workplaces.
Together we are improving our working conditions.
Tips and gratuities
Section 50 of the Act respecting Labour Standards stipulates that tips and gratuities belong to the employee and that the employer may not "impose an arrangement to share gratuities or a tip-sharing arrangement" or "intervene in the establishment of an arrangement to share gratuities or a tip-sharing arrangement." Employees may, of their own "free and voluntary" will, consent to share their tips or gratuities.
On several occasions in recent years, restaurant owners have attempted to disregard this section of the Act or to have it rescinded, under the pretext of using a portion of the tips or gratuities to pay their chefs.
The United Steelworkers and the FTQ strongly – and successfully – opposed this practice. Employers have the responsibility to properly pay their chefs and are not entitled to withhold gratuities from tipped workers whose base pay is, by definition, lower.
Advancing our working conditions
With each collective agreement negotiation, we try to advance the working conditions of our members. Examples of negotiated breakthroughs include the addition of one week of vacation, floating holidays or sick days and better pay for these leaves that takes total compensation into account and a reduced work week to accommodate age or family responsibilities.
The United Steelworkers and Local Union 9400 fought to have tips and gratuities included as part of workers' compensation for the purpose of calculating benefits (RRSPs, insurance, vacations, leaves of absence, statutory holidays) and to ensure that workers receive full compensation beyond what is required under the Act respecting Labour Standards.
As a result of union demands, tipped workers also receive better coverage under various government programs (QQP, employment insurance, parental insurance) and under the terms of the Act respecting Labour Standards.
Employment status and seasonal work
Our industry regularly experiences peak and off-peak periods, with some businesses, such as golf clubs and outfitters, operating only part of the year.
This means that many Local Union members are employed on a part-time/casual basis, and many are seasonal workers. This reality implies the need to meet specific demands to ensure that these workers are entitled to receive the benefits provided in the collective agreements.
Steelworkers also demanded better employment insurance coverage for seasonal workers. The Local Union supported members in their efforts to achieve this goal.
Working safely
We have a right to a safe and healthy work environment. Health and safety committees exist in several workplaces, and union representatives are present to improve health and safety conditions.
The union is also available to help workers draft accident reports or to support them in the event of a contestation by the employer. It is important to report all workplace accidents or work-related illnesses. Don't hesitate to call on your union for help in such cases because a well-written accident report can prevent future complications.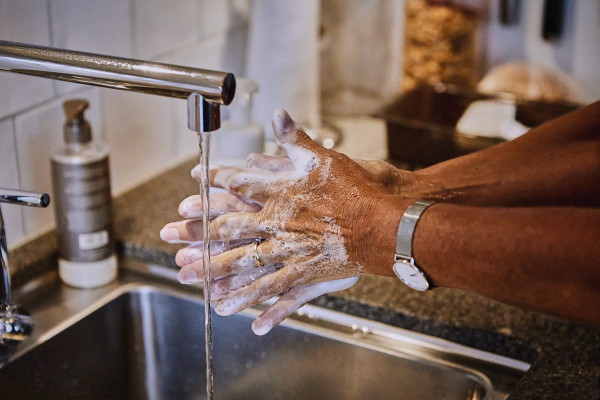 ---
Enforcing our rights
The union is here to help all workers enforce their rights, whether those provided under the collective agreement or the right to working conditions that respect the health, safety and physical integrity of workers. The Occupational Health and Safety Act also includes provisions on psychological harassment.
---