Structure and operation of the amalgamated local union
An amalgamated local union
Amalgamated Local Union 9400 brings together 4,000 workers from 56 different local units, representing some 50 workplaces in many regions of Quebec.
Amalgamated Local Union 9400 holds general membership meetings four times a year. Every three years, the Local Union elects a union executive made up of 11 individuals from the various units. Four of these officers are released for full-time union leave.
About the local units
Each local unit has its own collective agreement, voted on by the members. At the local level, general membership meetings are held as required, notably to prepare for, monitor and adopt employment contracts. During negotiations and for any other need that may arise (grievances, arbitration, advocacy at tribunals, labour relations committees and for many other reasons), the unit is supported by the Local Union and a representative of the United Steelworkers. A local executive is elected in each unit and normally consists of a unit president, a vice-president and stewards. The units also include health and safety committees and grievance committees.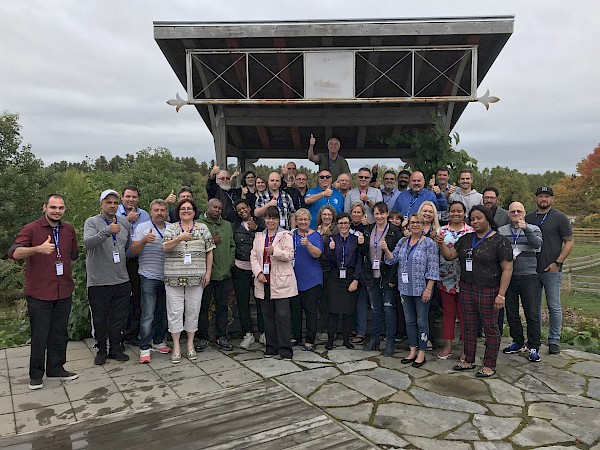 EXECUTIVE BOARD OF LOCAL UNION 9400
Secretary-Treasurer: Dany Labrecque (Manoir Victoria)
Trustee: Hafida Ait Ali Oubihi (AerRianta Montreal Airport)
Trustee: Luigi Vitale (Sofitel)
Trustee: Vacancy
Inside Guard: Manon Champagne (Rodeway Inn Trois-Rivières)
Outside Guard: Geneviève Baril (Host International)
Guide: Marco Lemay (AerRianta Québec)